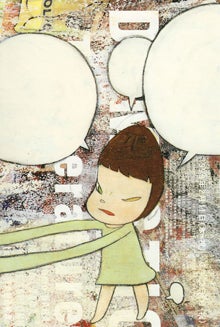 Something tells us today's best comment is not a joke:
Best Comment Of The Day, in response to Fashionista Spam: Alexander McQueen Left Us £7 Million: "I plan on mentioning Lady Gaga, Rihanna and Björk in my Last Will and Testament, because I'm not only a gay, but also a name dropper."
Reminder: If you see a great, funny, insightful, eloquent (or awful) comment, nominate it! Email the comment and the timestamp link to the left of the comment to Hortense at commenters@jezebel.com.



Meetups? Use the meetup tag page!


Oh! My God! I Miss You" />