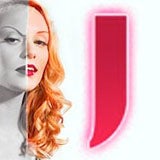 Hey you! Yeah, you — the one not doing any work. Since you're already spending so much time on Facebook, why not make some new friends? Specifically, we mean with our posse.
If you're not yet hooked up with Jezebel's Facebook page, we suggest you get on that. You've not been productive what with that internet fighting for your attention, so it's not like you can say you've got something better to do. And you can interact with your fellow readers and editors on the one window we know you keep open all day. You don't even bother hiding it from your boss anymore, do you?
So quit holding out and join us the 'Book. It's ridiculously easy; just click the thumbs up "like" button in the below box. You can even see which of your friends are on board, which is awesome in a peer-pressure sort of way.