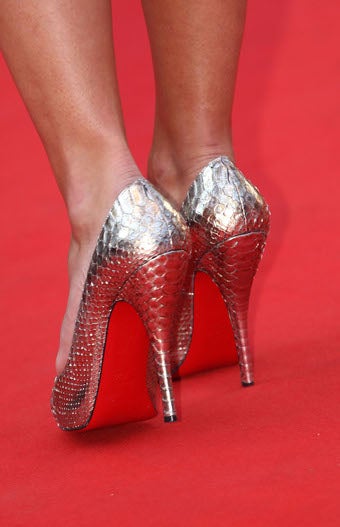 The Palme d'Or Award Closing Ceremony, held at Cannes' Palais des Festivals, is obviously a solemn and star-studded occasion in which guests mourn the end of total glam for another year. How will they stand it?!
Salma Hayek channels total Lana Turner bombshell glam. (Minus the daughter-stabs-husband scandale, one hopes, especially since her daughter is a baby.)



Fan Bingbing has done unabashedly princessy romance all through the fest; is it any wonder that she should break out Leia hair for the closing?



Juliette Binoche clearly intended a canvas for a girl's best friend.



Diane Kruger, in Chanel, has every right to look smug. This is what we call bad romance, but bad in the 80s good way.



Maybe because she's pulling off the palette more effectively than Emmanuelle Beart?



Emanuelle Devos is like, "really? Seriously? I think not." What do we think is outside the frame? Because the Hiltons were MIA!



Marisa Berenson was a major style icon and an innovator of haute-boho. She still rocks it like few can.



To my mind, Kiki's cerulean brushed-silk wins best in show.




[Images via Getty.]