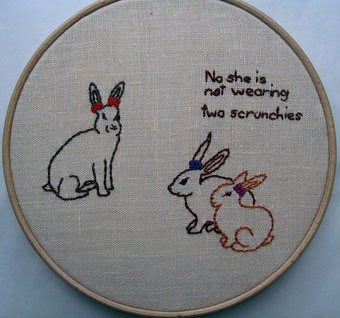 It's time for Saturday Night Social. Don't forget we'll have a live thread tonight for the last Saturday Night Live of the season hosted by (the great) Alec Baldwin. Until then, feel free to hang out here.
As Hortense always says, let's keep it light. Here are the opening credits to the short-lived 1980's TV show Seven Brides For Seven Brothers, just 'cause it's ridiculous:
Have a safe and happy Saturday night, everybody.
[Image via What Party? on Etsy]