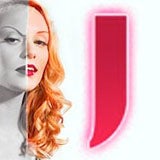 Are you on Facebook? Probably. Maybe you're there because that's just one does. Or maybe you're there because you're into interacting with people. Because you love your friends. But what about us? We need love too, you know.
We want to be your Facebook friend. Not because we're in the business of collecting massive quantities of fans, or getting new readers by infiltrating your groups of friends — our intentions are as pure as the water that trickles down a sparkling glacier. Really. Each and every one of you are special, bright shining stars who cannot shine in some social-media curio cabinet.
But you know where you can shine? On our Facebook page. You can chat, you can share, you can simply like something. Isn't that nice? Just being able to absorb those positive vibes — it's so important to your health and well-being. Let that constructive energy in, and put it back out into the world.
Why fight happiness? Just become our Facebook friend, tell all of your friends, and feel the warm glow of the human experience.