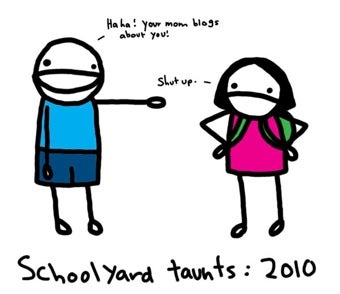 This weekend, we swapped skincare tips and tricks, watched Betty White host an excellent episode of Saturday Night Live, tried to find privacy on Facebook, admitted that Gwyneth Paltrow is not our dietician, and rocked out to Tragic Kingdom.
As always, feel free to hang out here and fight the Sunday night blues. And don't forget, you can keep up with your fellow commenters all week long via our #groupthink forum. Tonight, let's keep things light and such. Here's a song to get you started:



Thanks for another lovely weekend, and Happy Mother's Day!
[Image via Natalie Dee.]