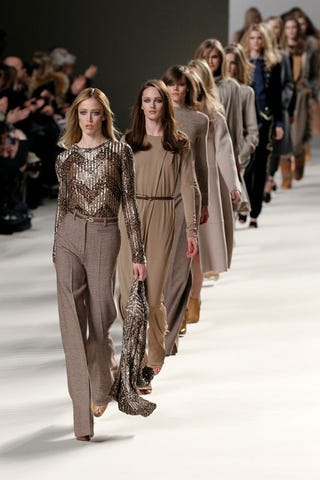 See this picture? Sure, there were gorgeous, classic, Faye Dunaway-esque separates. But then there were the fringed pants. And the Michelin Man jacket. And the chap-jeans.
Let's start with the goods. How gorgeous is this 40's-style silhouette?



The trousers are Hepburn-dashing.



And this, on attendee Elisa Sednaoui, is amazing.



A nice twist on the classic trench.



Okay, maybe not styled like this.



Or in leather.



Or...like this.



These, they may as well just add to the wardrobe department of Real Housewives of Orange Country right now.



One thing I will say: this reminds me of a Hershey bar.
[Images via Getty.]