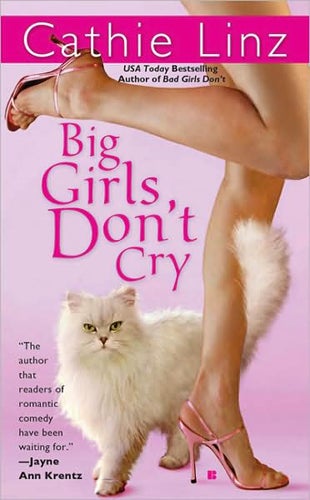 We're familiar with the slim cartoon brunette on the cover of women-aimed books. And the whitewashing on the cover of YA books. But what about books featuring "large" women? Not on the cover please — we're selling.
Sociological Images picks up on an Entertainment Weekly report by Kate Ward (not online) noting how books with "plus-sized" protagonists often have cover illustrations that are anything but.


To my mind, the most ridiculous specimens in this phenomenon are the ones whose title plainly purports to be about a larger woman, but are belied by the accompanying image, like the one above. Or like these:



Or what about this one, whose protagonist is known as "Scottish sausage"?



This one bears the closest resemblance to the character it describes, a "food addict":



Good thing those heels probably make her look skinnier.
Seeing Is Believing [Sociological Images]
Related: Self Editor On Positivity, Photoshopping, And "Feeling Fat"
Danielle Steel's Big Girl: The Biggest Loser
Magic Under Glass: The Whitewashing Of Young Adult Fiction Continues