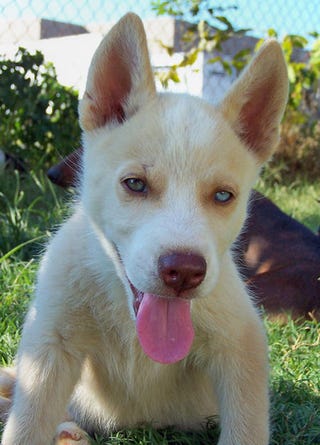 [Image via The Daily Puppy.]
Puppy Breed: Australian Cattle Dog / Siberian Husky

Echo loves playing and being a part of everything. She is so cute with her one blue eye and one green eye. She likes to be known and she loves showing her teeth. Echo is so sweet. She loves a cuddle and a kiss. She is a very spoiled and much loved little girl!