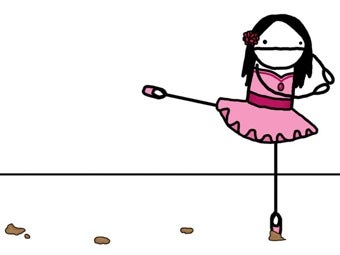 This weekend, we tried to keep up with the kids, debated the merits of bra-color status updates, took sides on pop star rivalries, learned about the accidental stay-at-home mom, and dropped burger dreams and pregnancy hints on Twitter.
As always, feel free to stick around and fight the Sunday night blues with your fellow commenters, and please remember to keep it light and such. Here's a song to get you started:





Thanks for another lovely weekend!
[Image via Natalie Dee.]