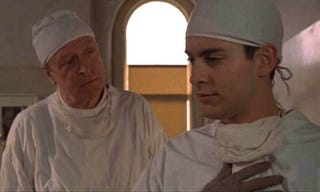 Family planning services are having a rough time during the recession. With more and more women seeking services, and fewer women able to shoulder the cost of contraceptives, clinics and organizations are finding themselves devastatingly short on funds.
The Guttmacher Institute has released a new report:
The recession has put many women in an untenable situation. They want to avoid unintended pregnancies more than ever, but are having trouble affording the contraceptive services they need to do so," says Dr. Sharon Camp, Guttmacher president and CEO. "The very providers these women turn to in times of crisis are themselves struggling to make ends meet. It is time to bolster the nation's family planning system to help women avoid unintended pregnancies and the unplanned births and abortions that would result."

The nation's publicly funded family planning centers provide contraceptive services and related health screenings to women across a broad socioeconomic spectrum, and these centers are the primary safety-net providers of these services to economically disadvantaged women. Compared with Americans overall, women of reproductive age are more likely to lack health insurance, and lower income and younger women (those 29 and younger)-who are already at the greatest risk for unintended pregnancy-are even less likely to be insured.
Why the hell aren't Stupak, Pitts, Vitter, and Nelson sponsoring amendments to solve this problem?
Recession Puts Strain On Family Planning Centers As Demand Rises And Resources Shrink [Guttmacher Institute]