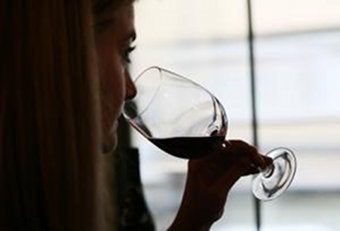 Maybe it wasn't until we read this headline that we really appreciated the scope of the British teen binge-drinking problem: "Wine-tasting club is the toast of top independent girls' school." Oh, and heard that the "critical thinking" teacher started it.
Binge-drinking is on the rise amongst young girls, and clearly draconian health warnings and parental punishment isn't doing the trick. So, plan B: and at Worcestershire's Malvern St James School for Girls, that means after-hours wine-tasting sessions for 16-and-ups. Says teacher Rachel Huntley, according to the Independent,
We want to introduce the girls and their friends to good wines and their complexity, and educate them to develop an interest in the making of the wines rather than them seeing wine as something that you knock back in the summer holidays without thinking...As an all-girls' school, we have recognised that our children are under enormous pressure to conform to a drinking culture which has huge adverse health and social effects,
The girls in the class learn about bouquet, color and palate, and try the wines with foods (cooked in another class) from similar regions. Some of them include students from a local boys' school. Says Huntley, "Far better to enjoy a candlelit dinner with boys in the form of a quiz night blind wine-tasting than rely on the awful discos which are the standard diet in many schools."
When I wrote a British friend, I immediately got the response, "unlikely to challenge time-honored tradition of cider in park. But good idea."

Wine-Tasting Club Is The Toast Of Top Independent Girls' School [Independent]