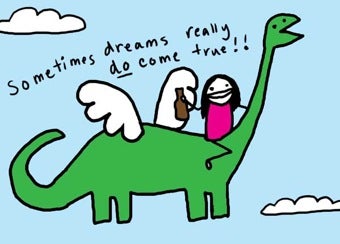 This weekend, we reconsidered our views on Megan Fox, found one of the worst vintage ads of all time, judged everyone by their public displays of affection, and decided it was okay to be a girlie girl sometimes.
Don't forget: there will be an open thread for the Emmys Red Carpet at 6pmEST, and Tracie will be here at 8pmEST to live blog the ceremony for you. The Saturday Night Social will also be open until tomorrow morning, so feel free to hang out and fight the Sunday night blues. Here's a song to get you started:





Thanks for another lovely weekend!
[Image via Natalie Dee.]