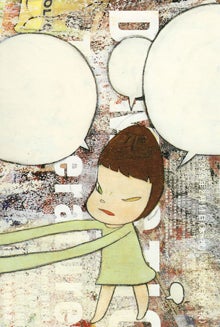 Friday comments!
Best Comment Of The Day, in response to Feminists Don't Hate Marriage: In Defense Of Elizabeth Gilbert: "Whenever a woman plucks her eyebrows, she's practically playing a game of 'He loves me, he loves me not' with the patriarchy..." • Best Comment Of The Day, in response to The Lingerie Football League Would Like To Be Taken Seriously:
"Let's keep this going with:
Philadelphia Freedom From Pants
Anaheim Anals
Detroit Doggy-Style
San Fran Need a Man
and
New York... Jezebels"
You say: "Don't forget the Columbus Cougars and the Miami MILFS."
Reminder: Best and Worst comment nominations should be sent to Hortense at commenters@jezebel.com.



Meetup! The Los Angeles area Jezebel readers are having a meet up over this long Weekend at Barney's Beanery in Pasadena.
Sunday 9/6/09 at noon for some beer and food.
It's a restaurant so the under 21 crowd can attend (please call to confirm).
Click here for info!
Any other meetups? Post below!
Oh! My God! I Miss You" />