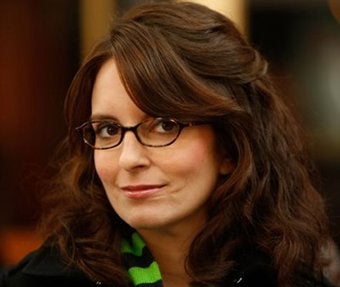 Theoretically, scars - like wrinkles - are to be embraced. In reality, we've got "needling," "pressure graments," collagen, lasers and surgery. And, oh yeah, the scars.
There's a nice meditation on "scars-as-life-map" in the Times; Dana Jennings recalls those acquired in rambunctious boyhood, through acne, as an adult. As he puts it,

But for all the potential tales of woe that they suggest, scars are also signposts of optimism. If your body is game enough to knit itself back together after a hard physical lesson, to make scar tissue, that means you're still alive, means you're on the path toward healing.
I like that a lot. Of course, he's talking about the scarring history we all have, small things - appendicitis scars, sports injuries, childhood galls - not the sort of traumatic record that can raise bad memories and provoke unwelcome stares. That is another matter altogether - not because they are uglier but because they convey much more.
My own body bears witness to chicken pox, bad falls, the odd gash. Most of mine are of more recent vintage: the time I tried to extract an avocado pit with my chef's knife, the countless oven rack-width stripes on my forearms which still haven't taught me to wear an oven mitt when I take pans out. I like them. I remember talking to a friend who said she didn't even mind the scars that were a record of self-harm; they were a reminder that she had moved on, but retained who she'd been. I remember when Tina Fey wouldn't talk about the scar she received as a little girl - which she's now discussed - and thinking that although it told a story to the world, she had chosen to retain the mystery instead. In a funny way, that's a choice she wouldn't have had otherwise - however horrible and traumatic the experience. And few would deny that, when they notice it, it adds character to her beauty.
I have yet to meet anyone who approaches stretch marks and acne scars with anything more than resignation, and that we'll continue to search for a remedy even as the body stubbornly persists in forgetting. Needling involves pricking skin to encourage new collagen. Compression is thought to soften scars by stimulating blood flow. Steroids can thin the scar tisue. None of these remedies can do more than reduce appearance, but for many surely making the effort at perfection is enough. And yet, it's not perfection anyone remembers, except as an amorphous concept. As Moe once memorably put it, "beauty is about decay," and scars are defiantly outside of its parameters. Reading Jennings' piece, I was reminded of a part of Elizabeth Bishop's "The Fish," which better than anything I know illustrates the value of visible experience.
I admired his sullen face,
the mechanism of his jaw,
and then I saw
that from his lower lip
- if you could call it a lip -
grim, wet, and weaponlike,
hung five old pieces of fish-line,
or four and a wire leader
with the swivel still attached,
with all their five big hooks
grown firmly in his mouth.
A green line, frayed at the end
where he broke it, two heavier lines,
and a fine black thread
still crimped from the strain and snap
when it broke and he got away.
Like medals with their ribbons
frayed and wavering,
a five-haired beard of wisdom
trailing from his aching jaw.
Our Scars Tell the Stories of Our Lives [NY Times]