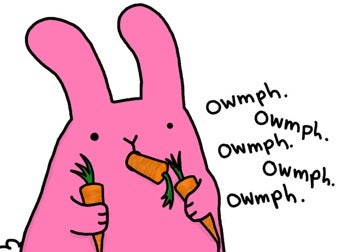 Hey doves! Being that it's Easter Sunday, today is going to be a slower day around here, as I'll be spending time with my family. So here's a thread for all your Sunday social needs.
If any crazy news breaks, I'll be here to post it, but until then, feel free to hang out here. Also, feel free to email me with any questions/concerns/tips and such. Remember the rules; keep it light and so on and so forth. Here's a song to get you started:
Thanks for another lovely weekend!
[Image via Natalie Dee.]