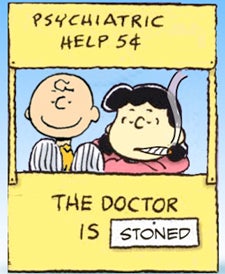 It's time for another installment of Pot Psychology, the biweekly "advice" column in which we attempt to solve everyone's problems with an herbal remedy.
(Remember, kids: Don't do drugs!) In this episode, Rich and I answered a bunch of questions, but we forgot to turn the camera on. When we finally did turn the camera on, we forgot to read the emails. This is why we're unable to do this every week. Got a burning question? Send it to potpsych@jezebel.com. (Or send us your phone number! We wanna talk.)



Sometimes We Forget To Turn The Camera On. from Pot Psychology on Vimeo.