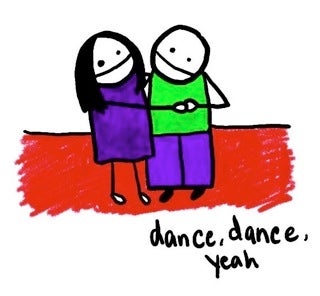 Once again it's time for our Saturday Night Social. Have a question that needs answering? Want to start your own dance party? Just want to hang out? Well, doves, this is the thread for you.
And in keeping with our dancing theme of the day, here are a few choreographed routines to get you started:









Thanks for reading and commenting, have a safe and happy Saturday night, and I'll see you in the morning.
[Image via Natalie Dee.]