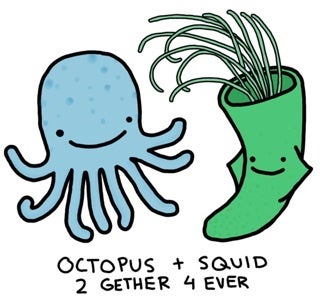 In case you missed the advertising blitz, it's Valentine's Day! Which, honestly, just means it's the day before all of that delicious candy goes on sale for 75% off. Now that's a reason for celebratin'.
So whether you're getting ready for romantic plans, a night out with fellow singles, or a night of anti-Valentine's fare, feel free to talk about it here. As always, let's keep things light, people. Here are a few Valentine's Day songs to get you started:


Whether you're in love:



Over love:



Or if you're just a believer that love, in fact, is all you need:



Thank you for reading and commenting today, have a safe and happy night, and I'll see you in the morning.
[Image via Natalie Dee.]