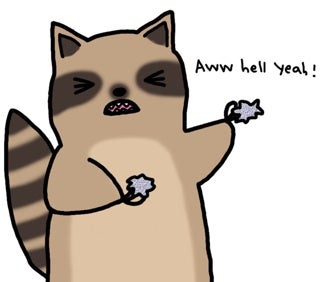 Seeing as last week's Saturday Night Social was such a success, I thought we'd give it another spin. Feel the need to rock? Talk? Share your thoughts on Spock? Well, here's the thread for you.
I know there's a new Saturday Night Live on tonight, and typically we have a live thread for such things, but to be completely honest with you, the show has been completely underwhelming since the election, and as each week goes by, there seems to be less of a need to watch the show all the way through. If there are any clips worth sharing, I'll put them up tomorrow, but as many of you have stated in the comments, watching the show every week only seems to become more and more depressing as the months go on. Still, if you are watching SNL tonight, feel free to discuss it here, as this is a thread for you guys.
Again, keep in mind that there are certain things that shouldn't be shared over the internet, so let's try to keep things light, if possible. So rock out, swap stories, and have fun, doves.
Here's something to get you started:



Have a safe and happy Saturday night, and I'll see you tomorrow morning.
[Image via Natalie Dee.]