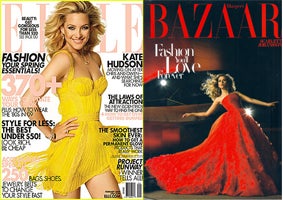 The new issues of Elle and Harper's Bazaar are out, and judging from the covers, the new trend for spring is "wind swept".






Kate Hudson frolics in a yellow lingerie-esque dress and rails against the paparazzi in the new issue of Elle.

And Scarlett Johansson struggles to stay upright on the cover of Harper's Bazaar.