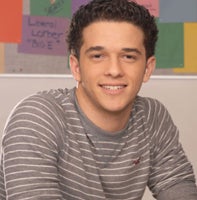 Adam from MTV's The Paper is J-school Dropout.
In an interview with Jossip, Adam Brock—one of the most memorable characters from the beloved reality show about a high school newspaper—said that he's done with journalism, and it's all the economy's fault.

With this economy like this, I just thought to myself, I don't want to be another one of those people in a cubicle, struggling. I know that I could amount to other, bigger things [in journalism] if I wanted to, but my passion now is politics. There's something about politics that just strikes me more. After the show, I felt I was obligated to major in journalism, but that's not my calling anymore.
[Jossip]