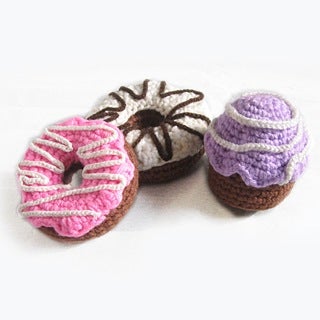 In case you missed it: Jezebel has gone through a major makeover this week. Some of you love it, some of you hate it, and some of you are pretty confused about the whole thing.
So let's break it down, shall we? The site is now viewable in two options: the default view, which is the Condensed version of the site, and the Expanded view, which is, visually, closer to the old school version of Jezebel. So if you're one of those people who truly hates the new design, just switch over to the Expanded view, and things should go back to normal. The tech team is aware that there's a problem with Firefox 3 and the Expanded view, and they are working on it, so hang in there! And if you're having any other technical issues, you can always email me, and I'll forward them along.
I will admit to being as confused about the new design as you are; things might look a little wacky today as I get used to posting with the new layout and such. But, in fairness, the Condensed view does have its benefits: the posts load much faster and you're able to see most of the day's posts without having to go back and forth between pages. I know we're all still kind of getting used to it, but for those of us who are constantly refreshing, it's nice to have a quick-loading site option. And again, the Expanded view is there for people who don't like the Condensed version of things.
Some of you might have noticed some other commenting changes going on; Anna will be addressing those at some point in the future so DON'T PANIC! Everything is going to be okay. Other technical issues: if the site doesn't seem to be updating for you, try clearing your cache and refreshing. If that doesn't work, send me an email and we'll try to figure it out. For those of you worried about PM's: you can currently access them by clicking on the "messages" tab on your profile page.
So there you have it. Lots of changes, and more on the way, but there are options for people on both sides of the site design debate, and to have those options, I think, is a good thing. And if nothing else, we could totally have a Condensed vs. Expanded snowball fight at the next Jezebel meetup. Because we're all about choice, ladies. You can pick which ever view you please.
Earlier: Keeping Up Appearances: Jezebel Is Getting Jerry-Rigged
Image via amigurmi via Flickr.