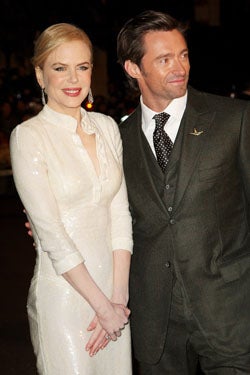 The Australia premiere at London's Odeon Leicester Square meant some of the ugliest outerwear ever seen, some much improved Nicole Kidman, and some very hot Jackman! After the jump!


The Good:



I've been rough on Nicole lately, but I think the severity of this number suits her/the film.



What are we gonna do, make him a "Bad?"



How dapper do Elton John and David Furnish look?



Zoe Salmon looks ridiculously Morticia, but it's a good cold weather alternative!


The Bad:



Cristina Estrada's may be one of the most unfortunate coats ever made.



And in the jacket category... Catherine Martin.



See, Camilla Rutherford's coat could be cool, but this crummy pink fur is wrong on so many levels!


[Images via Getty]