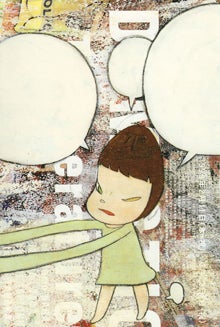 Best Comment of the Day (and because of its length and all-around awesomeness, no worst today), in response to Gay Marriage In California Makes Some People Happy, Others Blathering Idiots:

"Well, you all have seen the Secret Gay Agenda, right? I reproduce it here:

6:00 am Gym

8:00 am Breakfast (oatmeal, egg whites and mimosas)

9:00 am Hair appointment

10:00 am Shopping (at Nordstrom's or Saks)

12:00 pm Brunch

2:00 pm

(a) Assume complete control of the U.S. Federal, state, and local governments, as well as all other forms of world government

(b) Destroy all healthy marriages

(c) Replace all school counselors in grades K-12 with agents from Colombian and Jamaican drug cartels

(d) Bulldoze all houses of worship

(e) Secure total control of the INTERNET and all mass media

2:30 Be fabulous!

3:00 pm Mud mask and forty winks of beauty rest to prevent facial wrinkles from the stress of world conquest

4:00 pm Cocktails

6:00 pm Light Dinner (soup, salad with romaine, radicchio, arugula, and balsamic vinaigrette dressing and Pouilly Fuisse)

8:00 pm Theater

10:30 pm Bed."
Oh! My God! I Miss You" />