Scott Neustadter, writer of 500 Days of Summer, really wants to make sure that the Manic Pixie Dream Girl who broke his heart understands that she destroyed his soul and inspired him to make Great Art capital G capital A.
In a piece for the Daily Mail, titled "Revenge Is Writing A Film About The Girl That Dumped You," Neustadter describes how "Jenny Beckman" (who also gets a shout out for being the "bitch" who broke his heart in the opening credits of the film) loved him, left him, and inspired him to write his hit film. I'm not sure what the point of the piece is, as it's basically a reiteration of the film itself, but I suspect it's just a means for Neustadter to a. publicize his film, and b. twist that knife into Jenny Beckman's back one more time.
Neustadter reveals how writing the film pulled him out of a depression after Beckman hurt him, noting that though writing the script, he was "able to liberate myself from my own misery. I'm two years into another relationship and have never been happier." Ugh. Dude, we know. You, like every other dude who has written the tale of a guy who "finds himself" through an empty shell of a character, is totally better off now that the pretty lady has broken your heart and improved your record collection. The smugness of the article is irritating: one expects him to shout out a band and put on twee dance number as he reminisces about his failed relationship and the success he gained from it.
Even more irritating is the fact Neustadter's premise, that revenge is writing a movie about a girl who broke your heart, doesn't hold up, as he admits that Jenny, his ex, didn't even recognize herself as Summer, the character played by Zooey Deschanel in the film. Neustadter is amused by this, but he shouldn't be: it serves to prove that you can't exactly get revenge on someone by creating a version of them that never really existed. Summer Finn is Neustadter's vision of Jenny Beckman, all beauty and mystery, but, as Jezebel contributor Doree Shafrir notes in a piece for the Daily Beast, Summer Finn is never developed as a person as much as "a vehicle for Tom to realize his goals and dreams." Perhaps Beckman doesn't see herself in the film because, well, she's not in the film.
While it's understandable that Neustadter would want to celebrate the film's success, it's getting a bit tiring to watch Manic Pixie Dream Girls be held up on screen for being pretty and strange (and, ultimately, empty) and quickly dismissed afterwards, as a learning experience, or a means to reach greater things. The Jenny Beckmans of the world may be heartbreakers, but they're real people, too. Maybe next time, if Neustadter wants his ex-girlfriends to recognize themselves in his tales of love gone wrong, he should try to draw them as actual human beings.
G/O Media may get a commission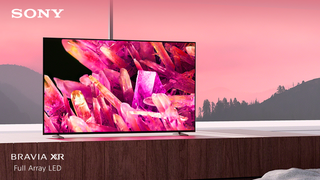 $400 off
Sony 55 Inch 4K Ultra HD TV X90K Series
Indie Dream Girls [The Daily Beast]
Revenge Is Writing A Film About The Girl Who Dumped You [Daily Mail]