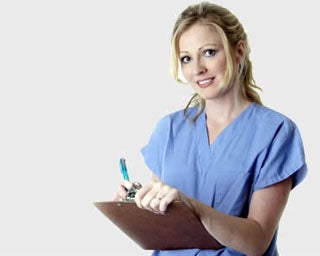 When it comes to American women and the potential and/or already-existing recession, there's good news, and there's bad news. The good news, according to Business Week: American women aged 20 and up gained nearly 300,000 jobs from November to April, while American men in the same age demographic lost nearly 700,000 jobs in that time period. In addition, in the private sector, the employment level for women went from 58.1% to 58.3%. Now the bad news! The jobs these women are getting aren't particularly good ones. Eileen Appelbaum, director of Rutgers University's Center for Women & Work, tells BW, "We had an expansion of jobs for home health aides, retail clerks, child-care workers. They're low-wage, they're dead-end, and they don't have any benefits." In addition, the pay gap is widening: the past year, median weekly earnings for men rose 4.6%, while it only grew 3.1% for women. Over 75% of those making over $100,000 are men, BW notes, even though women are graduating from college at higher rates. So what does this mean for the economy as a whole?
Nothing good! According to Business Week, " While [women are] getting more jobs, their pay is stagnant. Also, most share households — and bills — with the men who are losing jobs. And the 'female' economy can't stay strong for long if the 'male' economy weakens too much."
The reason men are losing such a disproportionate number of jobs is because the two sectors that are truly ailing, manufacturing and construction, are both over 70% male. The trend shows no sign of slowing because the next sector to be hit — securities — is 60% male. Finally, men have a much more difficult time getting back on the horse, so to speak, after losing a job. Claudia Goldin, a Harvard University labor historian, tells BW, "Men are having a harder time than women getting back on track after losing a job. "For a man to move from a $20- or $30-an-hour union job to being a Wal-Mart greeter is devastating."
So in summary, even though American women are gaining jobs, their economic stresses are still considerable. Bill McInturff, a pollster for John McCain, tells BW, "In focus groups they talk about how 'I'm taking care of my parents, his parents, buying groceries, taking kids to the doctor.' These women are tired."
The Slump: It's a Guy Thing [Businessweek]