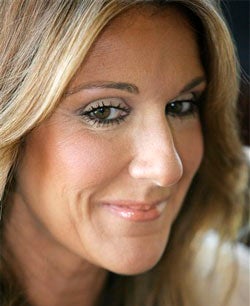 Canadians: Such a wildly unexpected bunch! According to a just-released survey conducted by Canadian's women's magazine Chatelaine, 1 in 5 Canadian women has cheated on her partner, yet half of the women surveyed list "loyalty" as the quality they desire most in a mate. Which makes sense, we suppose, because really — isn't there only room in a relationship for one cheating partner? More interesting, though, were women's responses to, um, slightly less dissertation-worthy questions:
1 in 10 have used marijuana in the past year.

7 out of 10 have never stolen supplies from their office.

80% would rather be a CEO than the next Canadian Idol.
Wow. What to make of these riveting statistics? What broad, sweeping generalizations can we make about our sisters up north?
How about they're:
Stoners.

Goody-two shoes.

And clearly can't sing half as well as, like, Clay Aiken and Fantasia.
Case in point: Celine Dion!

One in five Canadian women has cheated [CTV.ca]
Related: Chatelaine Magazine