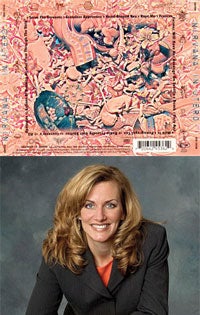 A reader writes that Jezebel is being blocked from the business center of an Embassy Suites outside Bentonville, Arkansas. In case you are, like Maria Bartiromo, unfamiliar with the names of your capitalist capitals Bentonville = Walmartland! Have we, like the back cover of Nirvana's In Utero and Wal-Tart Julie Roehm officially been declared TOO HOT FOR AMERICA'S MOST BELOVED COMPANY? We called up the Embassy Suites' audio-visual director to find out.
I don't know, it's a corporate thing. Certain terms just set it off, like "game" — you can't get anything you reach if you type in 'game.' You should check with headquarters.
Oh, this is so not a game! Interestingly, though Embassy Suites is, like the Chicago Homewood Suites whose business center blocked us earlier, owned by Hilton Hotels, the IT department is managed by a separate company and so it's kind of a pain to determine whether the two things are related. Stay tuned!
Earlier: We Think We Saw A Porn Called 'Homewood Sweets' Once