Well 2008 is finally ending and what better (read: horrible) way to wind down the year than with an update about our friends from the Fundamentalist Church of Jesus Christ of Latter Day Saints?
The Department of Family and Protective Services in Texas reports that 12 girls between the ages 12 to 15 were sexually abused "with the knowledge of their parents" and spiritually "married" to older men within the Mormon breakaway group. Of the girls, 7 of them had one or more children:
The report, an unusual step taken to help satisfy expected questions from the state Legislature when it convenes in January, summarized individual investigations and the history of the case. The findings, though shared with law enforcement, are separate from the ongoing criminal cases.

The individual investigations, which covered 146 families, concluded that 91 families had children who were abused or neglected. Crimmins said that conclusion confirmed what investigators initially suspected — that girls were being forced into underage marriages and other children were exposed to that harm.

The case "is about sexual abuse of girls and children who were taught that underage marriages are a way of life," the agency said in its report. "It is about parents who condoned illegal underage marriages and adults who failed to protect young girls — it has never been about religion."
Authorities say that an additional 262 children were listed as neglected because their parents failed to remove their children from a situation where the child would be exposed to sexual abuse.
Meanwhile, FLDS spokesman Willie Jessop said that the the department has made "many allegations that it's never been able to back up" and that the department "needs to learn how to say we're sorry instead of trying to justify their actions."
G/O Media may get a commission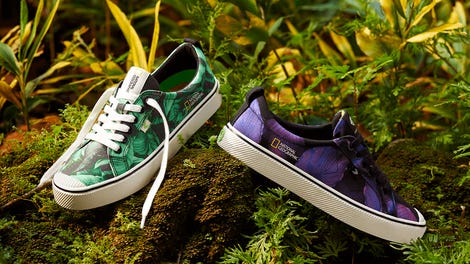 New New New
Cariuma + National Geographic
So far a dozen FLDS men, including the sect's prophet—Warren Jeffs— face charges of sexual abuse and bigamy based on evidence gathered from the ranch. The agency has also identified 124 "perpetrators" who were either parents who arranged illegal child marriages or men who married a young child.
Abuse, Neglect At Polygamist Ranch [MSNBC]
Earlier: Authorities Take 400 More Kids From Polygamist Sect In Texas
Polygamist Sect Raided On Charges Of Abuse Of Girls