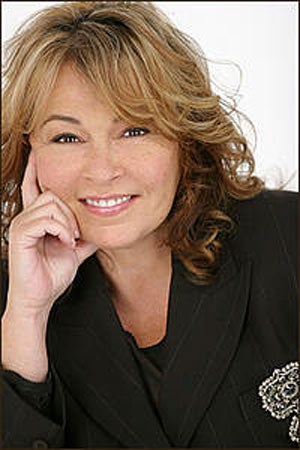 Old stale news: Rosie O'Donnell is off The View.
New exciting news: Roseanne Barr may be on.
Everyone's second-favorite brash brunette, who defended O'Donnell on Larry King Live last week, is rumored to be taking O'Donnell's place on the four-woman View lineup.
Rosie, Roseanne. Rosie, Roseanne: It's almost too much for our minds to process. Where's Letterman when you need him?

Roseanne to Replace Rosie? [A Socialite's Life]
Related: Ro Replacements [NYPost]