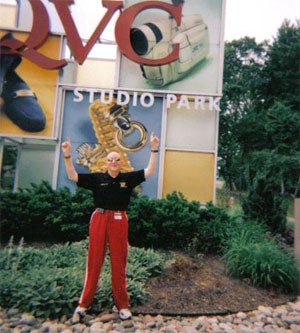 Today's Thursday Styles piece on the audition process to become a shopping-network host seems wholesome enough. There's the woman clutching her Easter wreath, hoping to achieve her childhood fantasy of seducing consumers by perfect pronunciation of product-item numbers; the "self-empowerment performance group" member and his frying pan, hoping to achieve a full-out change in career while in his 40's.
But then the voice of corporate America speaks, via Senior VP of Home Shopping Network, Andy Sheldon.
"If a host starts putting on weight, then I will absolutely say something to them."
And with that, the hopes and dreams of middle-aged, amply-padded suburban moms and dads are smashed. Their love for cubic zirconia just isn't going to cut it: They, like everyone else in this image-obsessed economy, are going to have to starve themselves to get ahead, too!