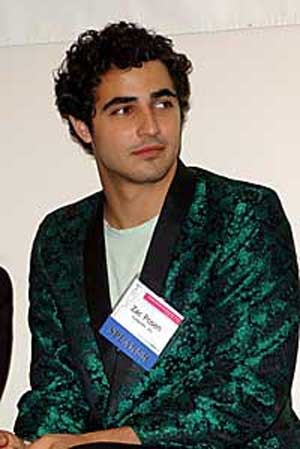 An item posted on British Vogue's site today earmarks designer Zac Posen for a career in academia (that is if the whole fashion thing does continue to prove wildly successful for him) as a result of his diction, rife, they insist, with "long words" when engaged in conversation at the Victoria and Albert Museum last night.
True, Posen drops a "reactionary" in regards to his attitude towards pop culture and clarifies that he has yet to do a "themed derivatives" collection of his own. And explains the concept of "stealth design" with the words "futurism" and "austerity."
But long words? I'm counting three syllables tops. British Vogue, despite your encouragement of Mr. Posen to reverse this very formula, we encourage you to stick to the sartorial, not the etymological.
Zac Waxes Lyrical [British Vogue]