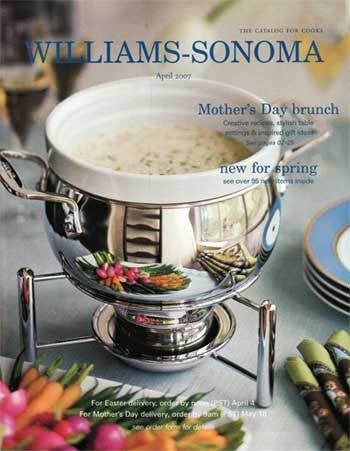 What we loved, and what we really loved, after the jump.
(As always, click any image to enlarge).
We don't actually love this item. In fact, we wonder what sort of person would spend $2000 on an ironing machine. Or have space for one? Probably the same type of person who could afford to hire a damn maid.


We did, however, like this Ecopod recycling center ($328), which crushes and stores plastic and aluminum containers and holds other items like newspapers and glass bottles.


We'd never heard of the Grandinroad catalog until, well, today, but we just had to throw in this "Cat Fun Tunnel". For starters, we think it's charming, in a we're-embarrassed-to-admit-it kind of way. Also, and possibly more importantly, we misread the US Weekly-inspired, handwritten call-out as "A Barrel Of Pussy", not "A Barrel of Purrs". Same difference, we suppose.

Next (and last): Patagonia & J. Jill