What right do we have to discuss the divorces of people we barely know? None, arguably, but nonetheless, in the world of celebrity divorce blogging, there's the good (a divorce that's seemingly harmless but becomes fodder for enough gossip that it leads to headlines for months) and the bad (a divorce that's just sad, depressing and heartbreaking). 2015 seemed, as all years do, to be ripe with celebrity splits. But that being said, some rose above the pack, noteworthy for their surprise factor or the partners involved or the nannies involved, too. Good luck to all in 2016 and remember: oftentimes, starting over is a good thing.
---
What's left to say about Yolanda and David Foster that hasn't been said already? In a world where Jennifer Garner and Ben Affleck finally divorced, this break-up has got to the worst thing out there. While it's meant that Yolanda's been in the news a lot more (yay?) it hasn't been for news about her fridge, but for updates about her financial situation and her seemingly endless battle with Lyme disease. Stay strong Yo: we're always rooting for you.
11. ROSIE O'DONNELL AND MICHELLE ROUNDS (Bobby)
I forgot about these two, so their divorce was because of the split itself, but because it made me remember the couple ever existed at all. Rosie and Michelle! Rosie and Michelle! Even after repeating their names, I can't bring myself to remember much about them. The only truly notable thing that came out of their marriage is that it led to the most wonderful of rebounds: Rosie's (ongoing?) relationship with Tatum O'Neal. That's a couple whose marriage I would not only remember, but one whose divorce I would more.
G/O Media may get a commission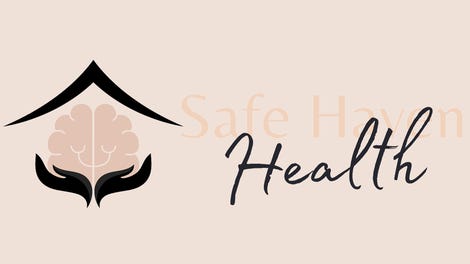 Addiction counseling
Safe Haven Health
10. REBA MCENTIRE & NARVEL BLACKSTOCK (Kate)
Narvel...Blackstock. Only Reba McEntire would be married to a person with that name, and for over a quarter of a century at that! The fact that nothing bad should ever happen to Reba makes this one of the worst of this year's best divorces; the fact that Narvel's name is Narvel balances things out a bit. Additionally sad intel: Narvel's son from a previous relationship is married to Kelly Clarkson, who is certainly very pleased about how her own life is turning out, making Reba's hard times even sadder.
This divorce almost never happened, and started off complicated: Halle filed the papers under pseudonyms, citing "irreconcilable differences," before Olivier ultimately re-filed the papers to make it official, which, wow, must have been awkward. Since then, they both have dared to leave their homes and have been parading their marital problems around Los Angeles: Halle has been spotted all over town still wearing her ring, while Olivier has ditched it, along with his shoes. Ouch, that has gotta hurt.
Gwen and Gavin always seemed like a couple that made sense on paper; she the lead singer of a ska band who happened to gain fangirls by wearing outfits that, had she been born 10 years later, would have gotten her accused of cultural appropriation, and he, the lead singer of a band even less people cared about but that had a cool name. But a wealth of gossip about Rossdale's indiscretions/past relationships started to make the dissolution of their union seem inevitable, and when they announced their separation, the only thing to make it newly juicy was a wealth of gossip that he was—like every other Tom, Dick and Ben out there—fucking the nanny. Good one Gavin; way to be classic.
For me personally, this is sad inasmuch as it is sad when another victim succumbs to an infectious disease—in this case, the infectious disease being the Great Celebrity Divorce Plague of Summer 2015. Fox also cited "irreconcilable differences" and hired Laura Wasser, the same divorce attorney that worked on Gwen and Gavin and Halle and Olivier's split. I don't know, does either member have a personality? I guess this divorce is sad for the future of humanity (they would have made even more beautiful kids), but happy for Wasser, because business is good.
I haven't watched enough episodes of KUWTK to become as intimately familiar with Kourtney and Scott's dynamic as some others on Jezebel's staff probably have, but from what I know, Scott is very slimy and should have been ditched much sooner than July 4th of 2015. According to TMZ, the final straw that broke the nine-year off-and-on marriage was Scott's devotion to the party scene. Scott, do the names Mason, Penelope, and Reign ring any bells? Remember, the most important game is the family game.
I don't get either of these people. I mean, I get their pairing, sure. Two famous country people who, I guess, are objectively attractive. He was a Bud Light and she was his koozie, but I never noticed any actual chemistry, Just twangs and boots and occasional accusations of alcoholism. Nonetheless, their divorce was a shock to most of America—People's biggest selling issue of the year was the one with the cover story about their split—and it led to one of the more inexplicable pairings of the year, Gwake. So, sure. This was an important split.
4. NICK CANNON & MARIAH CAREY (Kate)
It actually makes me laugh to think about Nick Cannon and Mariah Carey as a couple. What did they talk about? What did they do together? Try to imagine it. You can't. The only proof that they procreated is in their very obviously "them" children (who are adorable). Other than that, their relationship feels like a fever dream, and one we weren't good enough to get to experience for long. Even though Cannon and Carey technically separated in the summer of 2014, their divorce wasn't finalized until 2015, and I'm so insistent we remember their bizarre union that I'm bringing it up again. Sue me.
What is there even to say about this clusterfuck of a divorce? I honestly loved Ben and Jen because I wanted to believe that two spectacularly pretty brunettes could bounce back from Gigli and Ghost of Girlfriends Past, have spectacularly pretty children, and live a spectacularly happy life, but I guess that was just me being an idiot. And since Christine Ouzounian became a real pain in the ass and Ben got that big I'm-single-again phoenix tattoo, I have become sure that lifelong love is a lie.
2. PIGGY & KERMIE ;) (Bobby)
1. BOBBY FLAY & STEPHANIE MARCH
What? Bobby Flay and Stephanie March? How are they number one?! He is merely a chef with seventy shows on Food Network, and she is merely an actress with the voice of an incredibly trustworthy mentor. But their divorce was the best divorce of 2015 for one reason, and one reason only. Before mentioning the incident, I must note that March has denied responsibility...but, allow me to be frank: girl, I don't believe you. It happened a couple months after the couple filed for divorce. Bobby was receiving a star on Hollywood's Walk of Fame, and there were so many people watching him. Celebrating him. Rooting for him. But then, what's that? Up in the air? Is that a plane? And is it pulling a banner of some sort? It is! Wow, look at that banner. What's it say?
It said just one word: CHEATER.
Whether March was involved or not (hahaha) is almost irrelevant, as the image alone bests all other moments from 2015's many, many high-profile divorces.
Images via NBC, Splash