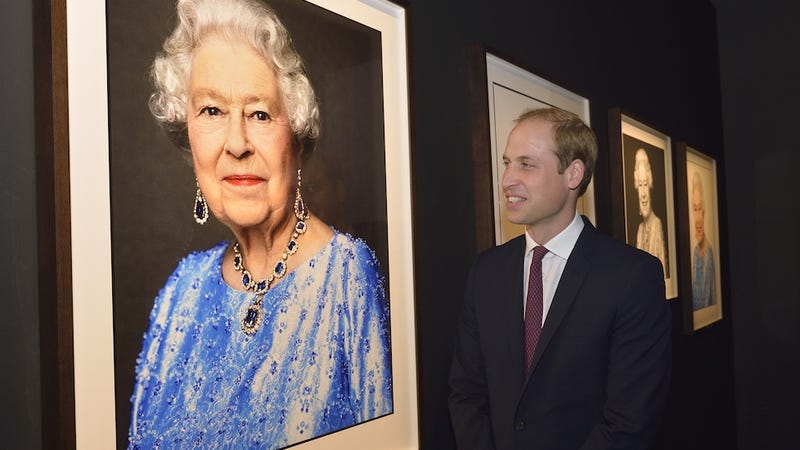 While his duchess stays home to incubate Royal Baby 2: Second Helpings of Royal, Prince William is currently roaming Asia, gamely participating in a wide array of photo ops. And so it's time for our very favorite globally syndicated entertainment program: Royals Doing Things!
First he stopped off in Japan, where he gamely offered his bald spot for inspection:
He tried some of the local togs and whatnot:
He also played with some adorable children (and also the prime minister of Japan) in a ball pit:
Then he headed to China, where he presumably had several excruciatingly awkward discussions about poaching and the global ivory trade. But to demonstrate that it's all good between two great nations, he also took some time to kick around a football while wearing a suit:
He also rode a bicycle indoors. Will, you scamp.
Yup, Will's just having a grand old time on his solo trip. Lotta time to himself, lotta time to think, really clearing his head:
Meanwhile, his grandmother the queen is tooling around London in this gilded confection:
A royal's work is never done.
Photos via Getty.
---
Contact the author at kelly@jezebel.com.