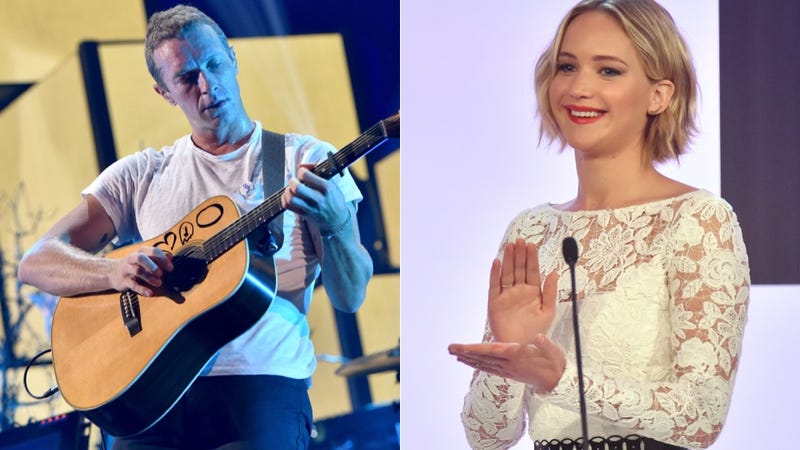 NOBODY SAID IT WAS EEEEE-ZHAYYY.
Jennifer Lawrence and Chris Martin, the couple that never fully was, have broken up, according to multiple gossip sites. The pair had been together for nearly 4 months, following Martin's divorce from Gwyneth Paltrow and Lawrence's breakup with longtime boyfriend, Nicholas Hoult.
"Jen is the one who broke it off with Chris," a source tells People.
And somewhere, Chris Martin sits alone in a big empty house quietly singing Coldplay songs to himself.
"Lights will guide you home and ignite your bones and I will try" — he chokes on a sob before whispering — "to fix you."
It must be hard to consciously uncouple twice in one year.
Images via Getty.