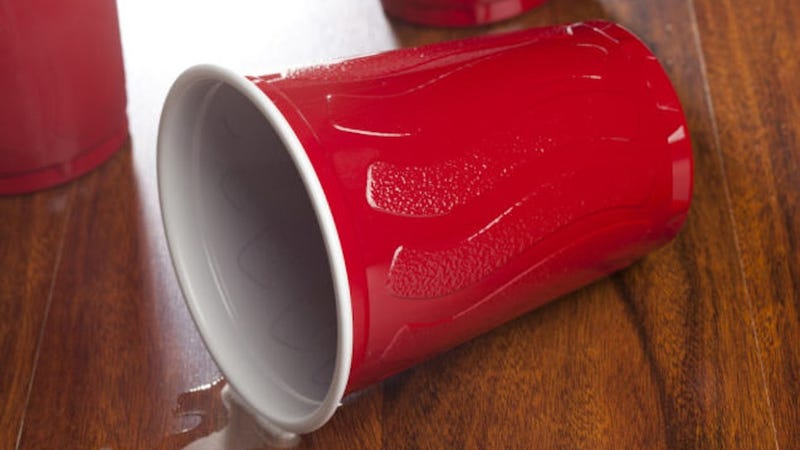 Good Lord: campus police at the University of California, Berkeley are investigating multiple reports of drugging and rape at two different frat houses, both in the past week.
On October 16, five people told UC Berkeley police that they had been drugged and sexually assaulted at the house of Delta Kappa Epsilon, an "unrecognized" fraternity with a house off campus. In a separate, apparently unrelated incident a day later, a member of Theta Delta Chi said he'd been sexually assaulted by a fellow fraternity brother. According to a campus crime report, he disclosed the assault to a "leadership member" of the fraternity, who then told campus police. According to a campus crime report, he added that "there may be other victims."
Details are scarce right now in both incidents. According to the Daily Cal, the campus newspaper, reports of trouble at Delta Kappa Epsilon are nothing new; the group lost sponsorship from the university all the way back in 2009, after multiple incidents of hazing, fire hazards, and other campus safety violations including — no joke — an accusation from campus authorities that frat members were having sex with goats. Seriously.
A group statement by the members of Delta Kappa Epsilon was hand-delivered to at least one local reporter. It says only that matter is being "vigorously investigated" by the frat.
Fun fact on that: "investigating criminal misconduct" is actually the cops' job! In this instance, unusually, it looks like the actual police, not the campus police, have been called in to investigate. Lieutenant Eric Tejada of the UC Berkeley Police Department told reporters that the investigation had been passed off to the City of Berkeley's police force. That's good news, since university police departments are often very, very bad at handling rape allegations. It doesn't look as though city police are investigating the rape allegation at Theta Delta Chi.
The timing of these cases is even more interesting given that a member of another campus frat, Delta Upsilon, was just cleared of rape charges on Friday, a day after the new allegations against the frat surfaced. A woman had accused 20-year-old Eugene Quillin of drugging and raping her on September 27. After an investigation, the Alameda County District Attorney's office decided no sexual assault had been committed, they told reporters. The charges have been dismissed and Quillin's record will be sealed.
Correction: An earlier version of this post misdentified Quillin as a member of Delta Kappa Epsilon; he's a member of Delta Upsilon.
Image via Shutterstock.