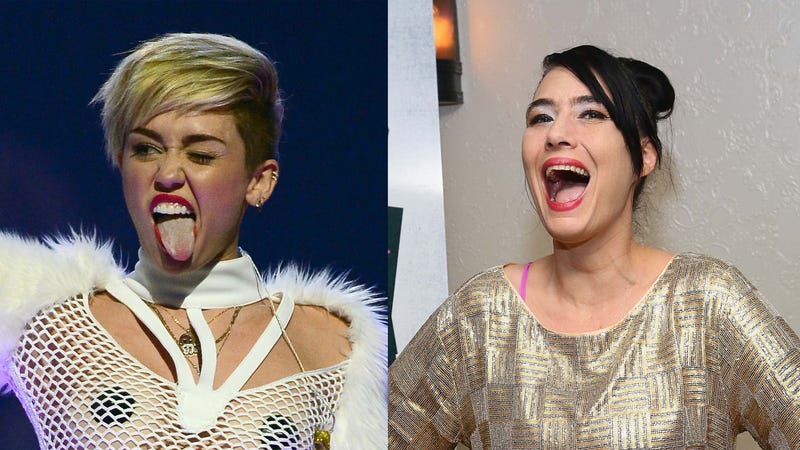 Today in "sure, why not," Kathleen Hanna reached out to Miley Cyrus via Twitter to suggest they collaborate on an album together. Hanna was inspired to contact Cyrus after Cyrus posted some old Bikini Kill pics on Instagram.
Late last week, Miley Cyrus took to Instagram to express her admiration for feminist punk pioneer Kathleen Hanna. She posted two photos of Hanna in the early 1990s, when she sang in Bikini Kill, including one of the iconic images of Hanna with "SLUT" written across her stomach.

This wasn't entirely unexpected, as Miley has discussed feminism and gender politics in interviews, and it's not that hard to imagine her being into "Suck My Left One" or "Double Dare Ya".

Now, Hanna has provoked a world of rebel-girl fantasies: she reached out to Miley over Twitter to propose a collaboration.
I am pro. I feel like Miley could learn a lot here. Also, as Pitchfork pointed out, they HAVE TO CALL IT "KATHLEEN HANNAH MONTANA" OR ELSE. [Pitchfork]
---
Everyone is freaking out about Bruce Jenner's head situation.
---
Images via Getty.