On Thursday, April 21, 16-year-old trans high school student James Van Kuilenburg was forced to vacate a Ted Cruz campaign rally in Frederick, Maryland.
Via The Frederick News-Post:
"Draped in a flag that represents the transgender community, James Van Kuilenburg made his way into [the Weinberg Center for the Arts] with the rest of the ticket holders. But he and his mother, Nicola, said they were escorted out by campaign staff who told the Van Kuilenburgs it was because they were with peaceful protestors outside earlier. Since it was a private event, they could be asked to leave, Nicola Kuilenburg said she was told."

Kuilenburg was inspired to attend Cruz's rally in response to the Republican candidate's transphobic rhetoric, most recently regarding "genderless bathrooms." Cruz addressed this issue at the very rally that Kuilenburg was not permitted to attend.
"Have we gone stark-raving nuts?" Cruz demanded. "This is basic common sense...grown adult men, strangers, should not be alone in a bathroom with little girls."
G/O Media may get a commission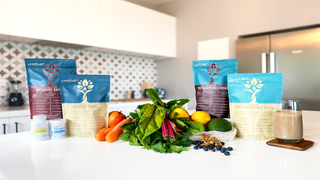 In fact, Chase Strangio, staff attorney at the ACLU Lesbian Gay Bisexual Transgender Project and transgender man tells ABC News "that allowing transgender people to use the bathroom corresponding to their gender identity 'doesn't increase in any way public safety incidents...All the data and evidence shows protecting transgender people only increase public safety.'" National Sexual Violence Resource Center communications director Laura Palumbo notes that "64 percent of transgender people will experience sexual assault in their lifetime."
Van Kuilenburg's appearance at Cruz's rally was meant to call attention to the violent impact of such prejudice. He went, he told The Frederick News-Post, "to show Cruz supporters that rhetoric about gay and transgender rights hurts real people like him."
On Sunday, April 24, Van Kuilenburg reached out to Jezebel by email. He explained that his "[fascination with] presidential history" influenced his decision to attend the rally and provided us with the following statement (emphasis via the author):
"Last Thursday, I was thrown out of a Ted Cruz rally because I am visibly trans.

I am a teen with a high interest in politics, and when I found out Cruz was coming to my town, I was very excited...I begged my mom to take me so I could see him in person and maybe gain a better understanding of his platform. I was aware he was very transphobic, but I hoped after seeing him speak, I could understand how his message resonated with so many. I also wanted to be a face for trans people, because I knew there were many in the audience who had never met a trans person before, and I thought that seeing me might counter some of his rhetoric. I wanted them to see that Cruz's words can hurt people like me. I wasn't there to protest him; I wanted the mostly Republican people in the audience to see who I am, and know I am not a predator, or dangerous, or a freak.


I was very respectful when we sat down in the venue. I just sat there looking at my phone. Before he even came on stage, I was forcibly removed without a reason by a security guy and a local cop. They refused to give me a reason and told me that the campaign didn't want me present. I was wearing a trans pride flag and a tshirt from NCTE.

I was denied the right to hear a presidential candidate speak based solely on my identity. When I tried to tell the volunteers from the campaign and the local Republican party, they laughed at me.

I want the Cruz campaign to be held accountable for their actions. By throwing me out before I had a chance to even hear Cruz's opinions, they are sending a very clear message to trans and LGBT teens that we are not welcome, and that we are second class citizens."
---
Video via YouTube.