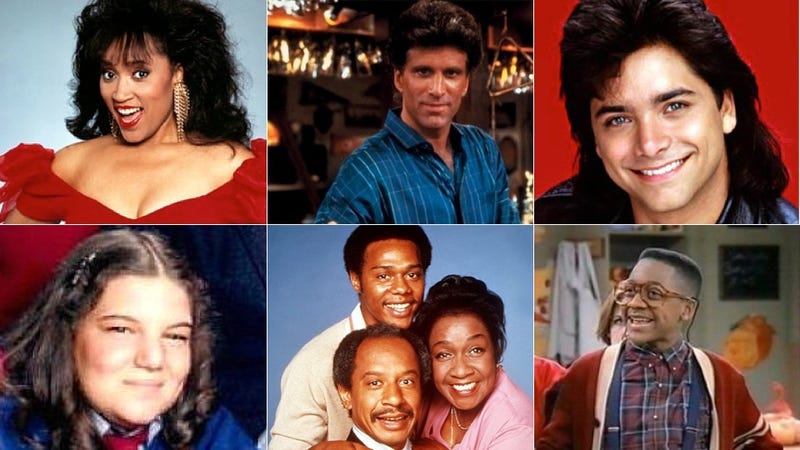 The Disney Channel has released the official theme song for Girl Meets World and it is...not good. These days, the theme tune is kind of a lost art. Most modern sitcoms forgo songs with lyrics entirely, instead opting to set their opening credits to purely instrumental tracks.
Maybe this is because lyric-y theme songs now feel a little bit dated, maybe it's because they're hard to pull off. Either way, thinking about it has made me all nostalgic for the old days when shows began with songs with words — words you ended up hearing so many times that they remain ingrained in your brain to this very day.
Over at Jezebel HQ (which is a beautiful glass tower shaped like a tampon), we started talking about our own favorite TV themes. Understandably, the ones we loved best tended to correlate with the era we grew up in and because of that, we were able to come up with a pretty good decade-spanning list. Here they are in no particular order (note: for the sake of limiting our pool, we stuck sitcoms and themes with lyrics).
Golden Girls
The Jeffersons
Living Single
Full House
Family Matters
Cheers
Saved by the Bell
227
The Facts of Life
Growing Pains
Good Times
The Fresh Prince of Bel Air
I'm sure I've left out dozens so please weigh in with your own favorites!