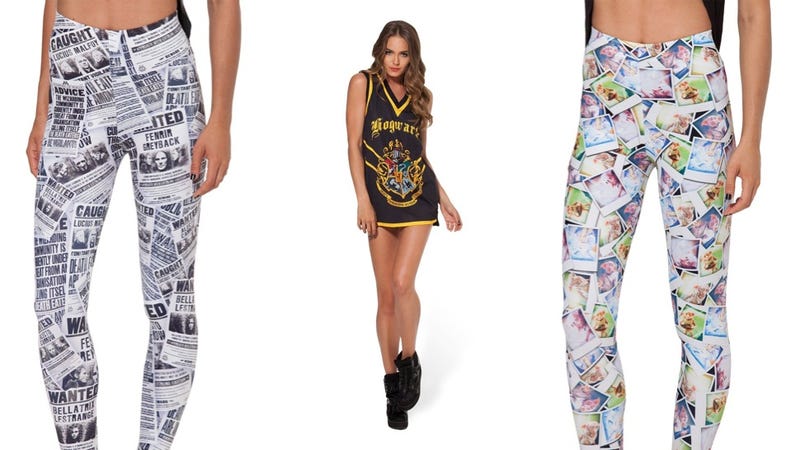 Because your robe and Gryffindor scarf are a little heavy for spring, whimsical clothier to the Internet Black Milk just debuted loads of new Harry Potter fashions. Yes, those are leggings decorated with washed-out polaroids of Dobby, the house elf.
Wear them with your $340 poop loafers and maybe a t-shirt that says, "Ask me about my SuperWhoLock Tumblr!"
The Daily Dot says the new items, available in early April, are an expansion of the store's existing Harry Potter offerings. Because apparently there's just that much demand for Harry Potter clothing in weird, synthetic fabrics? Truly, we live in the Age of the Fan. You can see more items, including a Hogwarts letter jacket, on Pinterest. Just don't mix your Harry Potter duds with anything from Rodarte's Star Wars collection, unless you want to look like a complete geek.
Pretty sure this is why J.K. Rowling now publishes under a pseudonym.