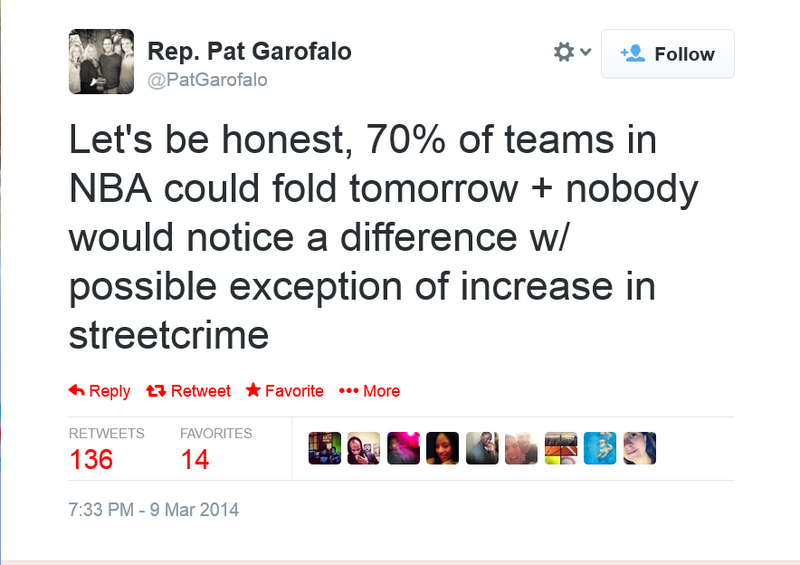 Minnesota Representative Pat Garofalo (R-Farmington) sent this disgusting racist tweet today, proving that he doesn't care much for the NBA and probably a lot of other things.
Whoa. That's some pretty racist crap.
Of course, reaction on Twitter is—-well, it's Twitter.
And he's responding to people calling him out for his bullshit (sort of?)
Sorry, I'm always baffled by these racist Twitter meltdowns. How does he not see that this is terrible idea? Garofalo represents District 58B in the Minnesota House of Representatives. He has held the position since 2005.
So, who wants to guess if he's going to claim hacking, drinking or just plain ole' "freedom of speech" on this one?
Image via Twitter.