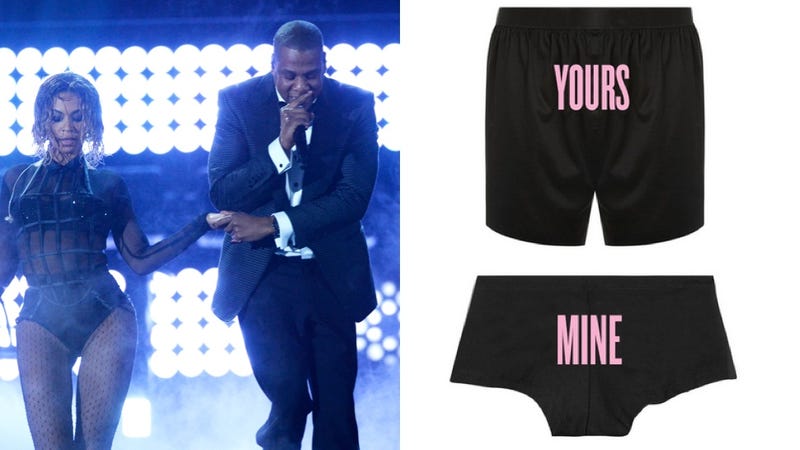 At long last, here is the perfect purchase for the couple that aspires to live like Their Royal Highnesses Beyonce and Jay-Z: matching underwear. You know, for your two-person "Drunk in Love" naked dance parties.
Just in case the price tag on the anti-snoring pillow seems a little steep!
For $40, NME reports, you get two pairs of underpants (boyshorts and boxers, available in any combo), one emblazoned with "mine" and the other "yours." (Or "yours and yours," etc.) The package is totally customizable, so no worries if there's a butt-dimensions disparity in your relationship.
Also available in Beyonce's shop: a Versailles onesie. One-stop shopping, friends.
(h/t Flavorwire)
Photos via Getty, Beyonce's Store