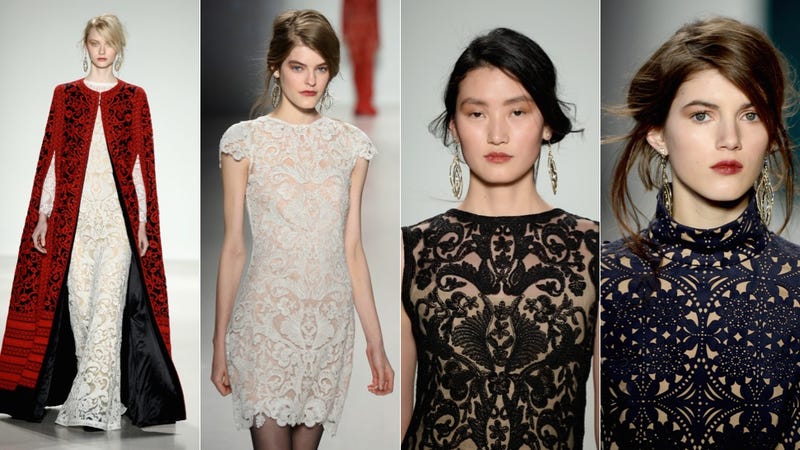 New York Fashion Week saunters on: yesterday Tadashi Shoji showed his fall/winter collection, which was inspired by Moorish architecture.
Architectural details made their way into the collection most literally in a series of beautiful dresses (AND A FORMAL CAPE!) with laser-cut designs meant to mimic Moroccan tiles. The line also heavily featured fishnet, tulle and — blessed be — formal velvet, deftly mixing a more refined, regal aesthetic with sensual romanticism.
While some of the ruffly tulle gowns seemed out of place (i.e., real frumpy-lookin') beside the sleek suede and structured tailoring, the collection, overall, is pretty breathtaking.
Images via Getty.