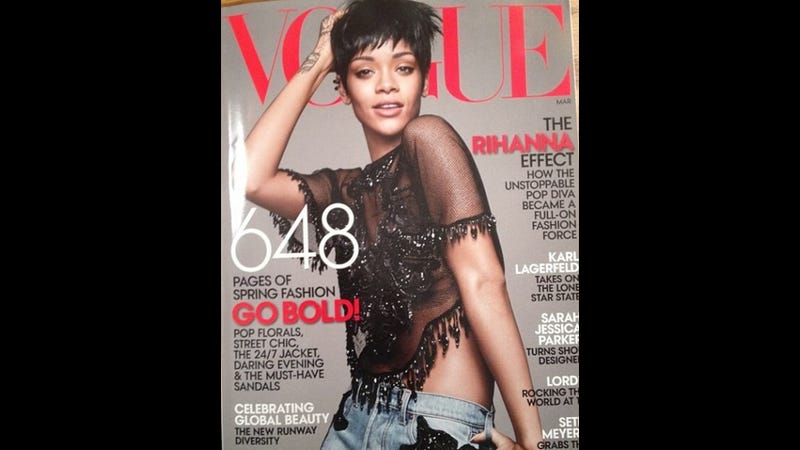 A Instagram account maintained by a Rihanna fan posted this "leaked" cover of Rihanna on the cover of the March issue of Vogue.
As Fashionista reports, leaked images of a Vogue cover before an official announcement are rare, but this sure looks real.
Cropped hair, minimal makeup and jeans make for a rather casual look, but it's fresh and springy, sorta?, and RiRi looks great.