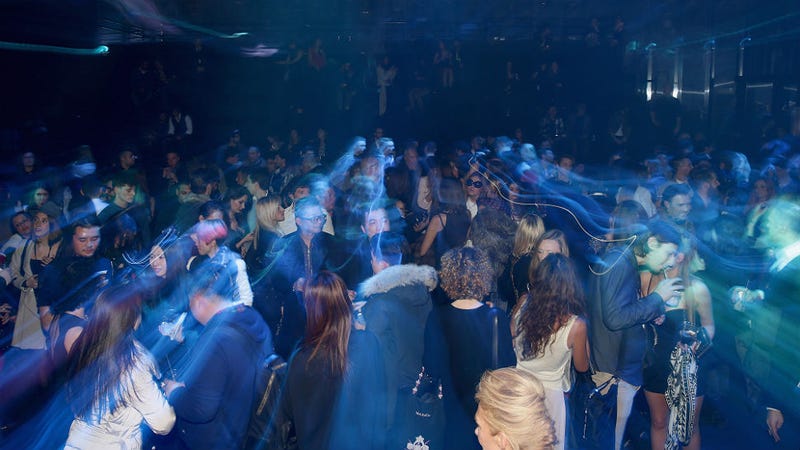 Forget Sochi, the real competition began today and it's called gate-crashing New York Fashion Week parties. The only problem is, for folks who aren't on the guest list, life just got a little tougher thanks to apps like Fashion GPS and ZFace, which is part of Zkipster.
These cloud-based programs call up photos of guest list names right at the door, so if you're not "Preston James the third," the New York Times writes, then you're going to have a problem and no amount of posturing will help you — theoretically, anyway.
"I don't think we can kill gate-crashing 100 percent," said David Becker, a founder of Zkipster (pronounced "skipster"). "We just made a tool to make it much harder in the future." Still, he professed no animosity toward the uninvited. "If people are still smart enough to crash the gate with faces on the list, they should go for it," he said. "I think it's a beautiful sport."
Still, if web criminals are able to hack Target and Neiman Marcus, what's a little party app? I bet some undergrad is having a Social Network-style Hack-a-thon in their NYU dorm room right now trying to crack of those guest list. And why not?
Image via Getty.