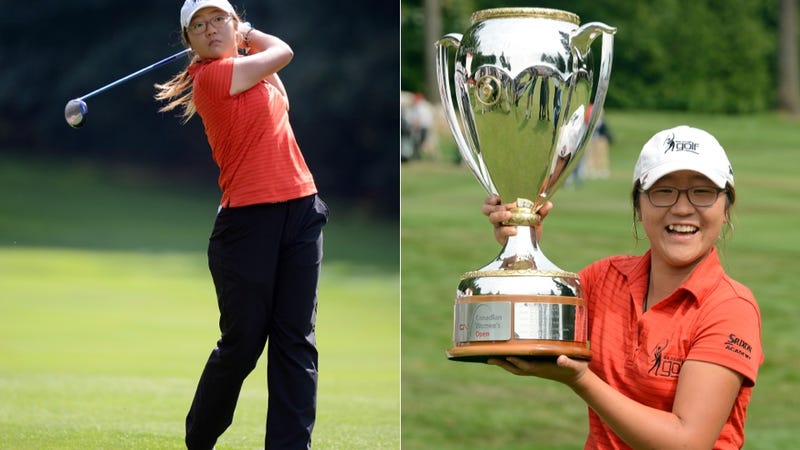 Congrats to Lydia Ko! Even if you don't like golf (why hit something so far you have to get in a car to go get it?) you've gotta love the grin on this young athlete. Yesterday, the 15-year-old South-Korean-born New Zealander became the youngest-ever winner of the LPGA tournament. After the Canadian Women's Open, the ridiculously positive teenager told CNN:
I was pretty happy out there… I tried to smile the whole round, and I guess it worked. People back at home said I'm the only one that smiles, and I try to smile when I make a bogey, too.
Hopefully she can hold that smile all the way through to September, when she'll play at the Women's British Open.
[CNN]