Michelle Williams, the member of Destiny's Child who could most easily be replaced by a singing bagel without anyone noticing, is claiming she might be too busy and therefore unable to attend Destiny Child's Super Bowl halftime show she sends her regrets kthxbye. Latest reports have her responding to the question of her participation in Sunday's festivities with "I wish I could help you! It's still up in the air."
Really and truly, Michelle?
Even though the website for Fela — the off-broadway show she's in that's supposed to be fela-omenal (???) — posted that she won't be performing in the Jan 31-Feb 3 performances. It's all adding up to Michelle's destiny being Super Bowl Sunday, whether she really wants to or not.
However, if she wants to keep living this lie, she could at least entertain us by being more creative about it. The next time the press comes crawling, here's a list of excuses she can keep at the ready:
1. I'm washing my hair
2. I'm combing my hair
3. I'm visiting my Canadian girlfriend
4. I'm creating a Sasha Fierce parody Twitter account
5. I'm making a "Michelle+Williams -dawson -creek -actress" Google alert
6. I'm renewing my domain registration for "beyonce-more-like-noyance.com"
7. I'm taking an Alexander Technique workshop in hopes of landing Tyler Perry's Toyko Drift
8. I'm proposing marriage to Cam'ron
9. I'm crank calling Blue Ivy
10. I'm trying to figure out if this Glitter reboot I signed on for is porn or not. Also, I'm trying to get out playing Fauxoncye in Destiny's Wild, which is definitely a porn I signed on for.
11. I'm seeing what this Vine thing is all about
12. I'm driving around my block in circles
13. I'm walking backwards to Whole Foods
14. I'm researching whether or not I'm gluten intolerant
15. I'm spending the weekend finally cracking the Flux Capacitor
There you go, Michelle! Good luck with all the excuses; see you on Sunday!
G/O Media may get a commission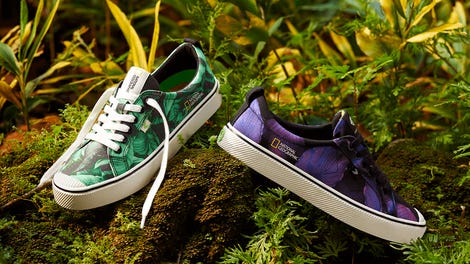 New New New
Cariuma + National Geographic