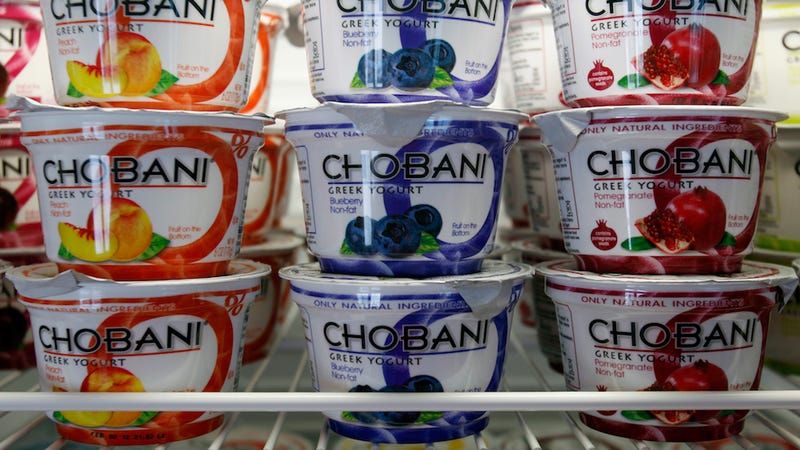 Somewhere in Newark Liberty International Airport, vessel containing 5,000 Chobani yogurt containers idly sits in refrigeration, its future unknown. The yogurt, meant to nourish the athletes of the US Olympic Team in Sochi, had been blocked by the Russian government on the grounds that the US has not submitted the proper paperwork. The US has countered, claiming that that certification would be "impossible to attain."
What seems like a absurdly minor detail that could easily be resolved by (let's be real) paying the right authority off with the contents of a steel briefcase that requires a handcuff, it seems the altercation has become quite the diplomatic standoff. According to the New York Times,
The Obama administration has intervened, seeking to clear the way for the delivery. A United States senator fired off an urgent letter to the Russian ambassador, asking for his help.

American officials are hoping to receive a special dispensation from the Russian agency Rosselkhoznadzor, the Federal Service for Veterinary and Phytosanitary Surveillance, whose jurisdiction includes American-made Greek yogurt.
Senator Charles E. Schumer, a heavy Greek yogurt advocate, has called for action: "There is simply no time to waste in getting our Olympic athletes a nutritious and delicious food," adding "the Russian authorities should get past 'nyet.'"
The US diplomats await their special dispensation, and Russian diplomats maintain that the Americans should get no special treatment, each becoming more indignant in a style simultaneously reminiscing and mocking the tensions of the Cold War (with yogurt instead of nuclear arms). While the spectacle of stubborn diplomacy unfolds, the yogurt container sits, the neglected child of two quibbling superpowers. And for the American athletes in Sochi, another day goes by void of Kosher-style probiotics.
Image via AP.